The Economic Geography Stamps are now available for pre-order at Garden of Francis. (click here)
UPDATE! They are NOW available for sale!!!
Shipping NOW!
They will begin shipping out prior to March 1
. I am taking pre-orders to see if it is worth purchasing the tackle-boxes and the wood holders in bulk, or just buy a few at a time as I need them.
My son is so excited!
(ok, I am too!)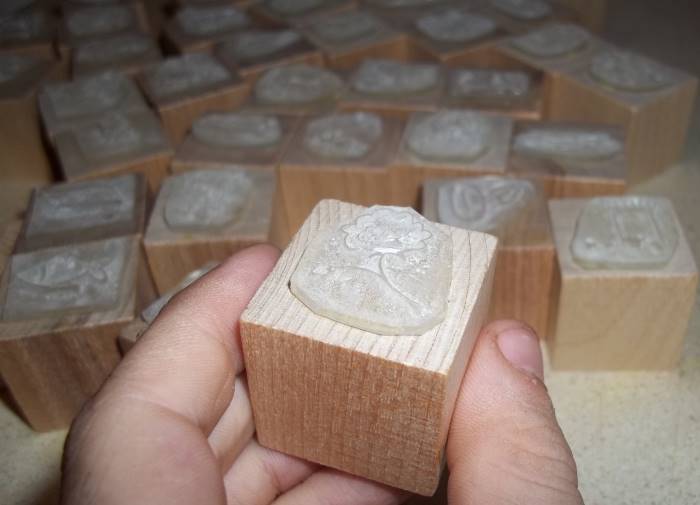 I am so happy to be offering these for substantially less than the ONLY other set available anywhere online that I can find - and they correspond with our KotU geography album!
By the way, side-note: if, as we are using them, anyone wants a different stamp image made, the process I'll be using can very easily accommodate this! In fact, after this first batch of these ones, I am going to look into making stamps of other images for other themes.
Montessori Elementary Economic Geography Stamps - corresponding with the Keys of the Universe Montessori Elementary Geography Album chapter on Economic Geography.
Each polymer (not rubber, but like rubber) stamp image measures 3/4 inch at its widest; mounted on a 1 inch square cube - with the image imprinted on the top of each cube for easy reference.
Select which set you would like: the core set contains 26 images of mineral, plant and animal resources; the supplementary set contains 14 additional images in more specific items.
Each corresponding tackle-box comes with a cardstock print-out of the included images for that set.
CONTENTS CORRESPOND WITH AMI MONTESSORI ELEMENTARY TRAINING ALBUMS. And are most specifically designed for
Keys of the Universe albums
.
Purchase your own ink pads according to the color designations of your choice (see the elementary Montessori geography album for further details).
APRIL 2020: Links updated